Did this Photographer 'Try' to Get the Shot, or Did He Nail It?
Posted by
The Dream Within
on Feb 1st, 2018 |
Comments Off

on Did this Photographer 'Try' to Get the Shot, or Did He Nail It?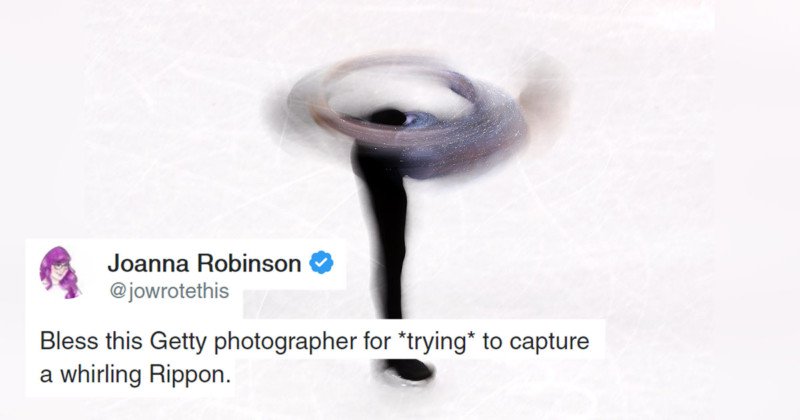 Vanity Fair contributor Joanna Robinson raised the ire of photographers with this tweet regarding an image taken of figure skater Adam Rippon by Getty Images photographer Dean Mouhtaropoulos.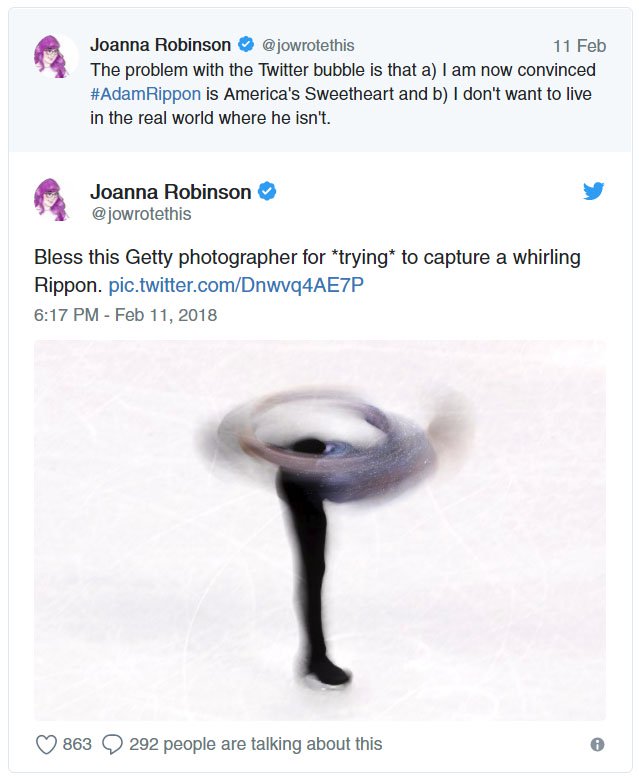 Robinson later clarified her position as a misinterpretation, but putting the nuance of language aside, how successful is this image?
"Dragging the shutter" (aka using a slow shutter speed) has a number of applications. In flash photography, it can be used to create light streaks.
Nikon Ambassador Andrew Hancock combined ambient and strobe with a long shutter to create this impressive photo of Alex Caruso taking it to the hoop:
Even without flash to freeze a final moment (assuming one is using rear-curtain sync), the long exposure can be used to convey motion or speed as in Kai Pfaffenbach's image of Usain Bolt from the 2016 Summer Olympics.
The key to this style of imagery is a combination of a few factors:
A key element (like a face) needs to be "frozen"
Motion is often best conveyed when it's happening parallel to the plane of the sensor
The shutter duration has to be in the "goldilock's zone" – too much blur can render a frame as too abstract. Too little blur and the image doesn't work at all.
Which takes us back to Mouhtaropoulos. He's no stranger to sports photography, and he's had a lot of experience with dragging the shutter. These speed skating images follow the "rules" more conventionally:
And here is the move in real-time:
Rippon isn't actually rotating quickly. I'm estimating that he's doing about 85 revolutions per minute, so the shutter speed could have been in the 1/60s range to capture this image.
So was Mouhtaropoulos successful in what he was trying to capture? This is what makes the image successful to me:
Mouhtaropoulos was at a high enough vantage point to isolate Rippon against the white ice (clean background)
He recognized a movement that would lend itself to a slow shutter
He didn't over blur the image (i.e. the image doesn't even capture only a small part of the full rotation)
He's helped by the costume (i.e. black tights with a sparkly top)
Is it a gold medal-worthy image? Insofar as sports photography goes, it's about context. Had this been apart of a gold medal-winning routine that propelled Rippon into first place, then I would say yes. But that doesn't invalidate the successful execution of an image that Mouhtaropoulos most definitely saw in his head before pressing the shutter.
---
About the author: Allen Murabayashi is the Chairman and co-founder of PhotoShelter, which regularly publishes resources for photographers. The opinions expressed in this article are solely those of the author. Allen is a graduate of Yale University, and flosses daily. This article was also published here.
---
Image credits: Header photo by Dean Mouhtaropoulos/Getty Images
[via
PetaPixel
]
Visitors: 1,809