Emperor Penguins Find Camera, Pose for Selfies
Posted by
The Dream Within
on Feb 28th, 2018 |
Comments Off

on Emperor Penguins Find Camera, Pose for Selfies
Two emperor penguins in Antarctica recently stumbled upon a camera left by researchers. Curious about their find, the penguins ended up knocking over the camera and then posing for an adorable selfie video.
"Australian Antarctic expeditioner, Eddie Gault, left the camera on the ice when visiting [Auster Rookery near Australia's Mawson research station]," the Australian Antarctic Division writes. "[I]t didn't take long for the naturally curious birds to seize the opportunity for a selfie."
The footage has been viewed over 100,000 times across the group's social media channels in the two days since it was shared.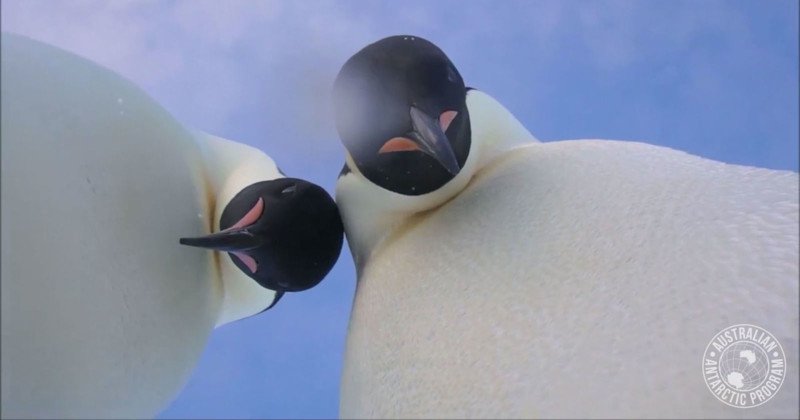 "Because the penguins didn't initiate the recording, the Australian Antarctic Division may avoid the same legal complications that surfaced around the infamous 'monkey selfie'," the Washington Post reports.
Photographer David Slater had a monkey hijack his camera in 2011 and snap a series of selfies that went wildly viral online. He was sued by PETA and the monkey, eventually going broke as a result of the legal battle. The case was settled in late 2017.
(via Australian Antarctic Division via Engadget)
[via
PetaPixel
]
Visitors: 2,881