The Nikon D6 is a Pro Camera for a Vanishingly Small Demographic
Posted by
The Dream Within
on Dec 23rd, 2019 |
Comments Off

on The Nikon D6 is a Pro Camera for a Vanishingly Small Demographic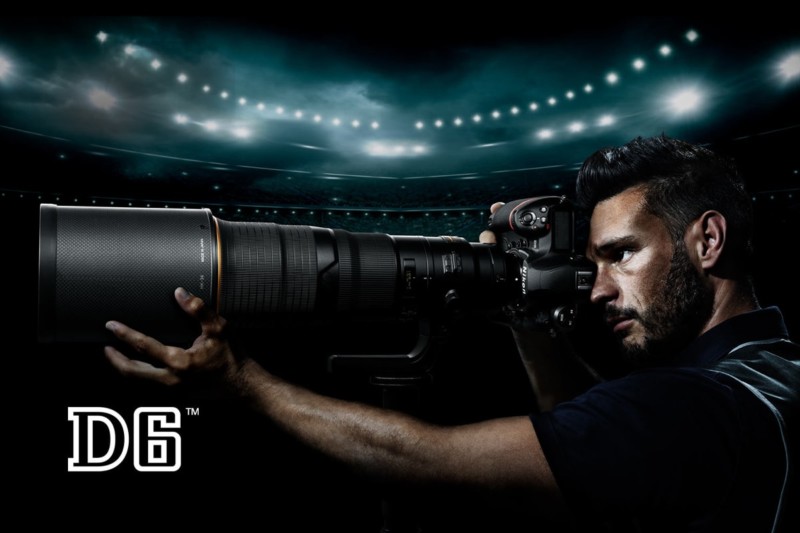 When it comes to technology, consumers have been conditioned to expect notable feature changes with version numbers increases. The iPhone 11 Pro, for example, not only included the snappier A13 Bionic chip, it also sported a three lens array and significantly better low light performance.
Back in September 2019, Nikon made a development announcement of the flagship D6 without providing any details. The lack of specificity wasn't particularly unusual, and the industry was expecting a new body in advance of the 2020 Tokyo Olympics. In the meantime, Canon finally released its EOS-1D Mark III, which on paper looks like a beast of a camera with significant improvements over the Mark II which was released in April 2016.
When Nikon officially released the D6 on February 12, 2020, there was almost a sense of disbelief by internet pundits as if to say, "This is what we waited for?" On paper, the specs seemed modest, and might have been more appropriately designated as a D5s. Photographers seeking higher resolution were stunned to see a 20.8MP sensor (same as the EOS-1D Mark III), and a bump to 14fps. Meanwhile, the EOS-1D Mark III can fire off 20fps, as can the 24MP Sony a9 II.
Nikon's real improvement comes in a rebuilt autofocus system that replaces the D5's heralded AF. Few have been able to get their hands on the new body to test it, so only time will tell whether it will extend Nikon's tradition for amazing AF, and how it will fare against the face detection of Sony's latest bodies.
All of this belies the fact that DSLRs are a shrinking market, and the "flagship" designation has become increasingly meaningless since the advent of the Canon 5D Mark II's video capabilities in 2008. Digital photography was still new in the aughts, and while photographers were trying to figure out their digital workflows, camera manufacturers were trying to achieve performance parity with their film cameras.
But once video started to emerge and the 24MP barrier was broken, the flagship cameras with their beefy batteries and high frame rates became increasingly understood as cameras for specific niches of photojournalists, sports and wildlife photographers.
The availability of cameras like the Nikon D850 bifurcated the population even more. Some wildlife photographers, for example, traded higher frame rates for more resolution because it afforded the ability to crop in to distant subjects. You might miss a few images with "only" 9fps, but the 45.7MP sensor more than doubles the pixel count of the D5 or D6. The same logic applies to the Sony a7R Mark IV and the Canon 5Ds.
The Nikon D6 can be used for a variety of applications, but it seems tailor-made for the Olympics sports photographer. The major wire services lay miles ethernet cable to their camera positions, so enhanced WiFi and video capabilities aren't part of the equation. Is the camera a disappointment at $ 6500? Objectively, yes. We expected a 24MP, IBIS-enabled, 20fps camera with 6K video capabilities. We got a 20MP camera with 2 CFexpress slots.
But it's likely a camera that you never needed anyway.
🤷🏻‍♂️
---
About the author: Allen Murabayashi is the Chairman and co-founder of PhotoShelter, which regularly publishes resources for photographers. The opinions expressed in this article are solely those of the author. Allen is a graduate of Yale University, and flosses daily. This article was also published here.
[via
PetaPixel
]
Visitors: 321